Biobrume PLUS 5l
Bulk Packaged Disinfectant for Professional Use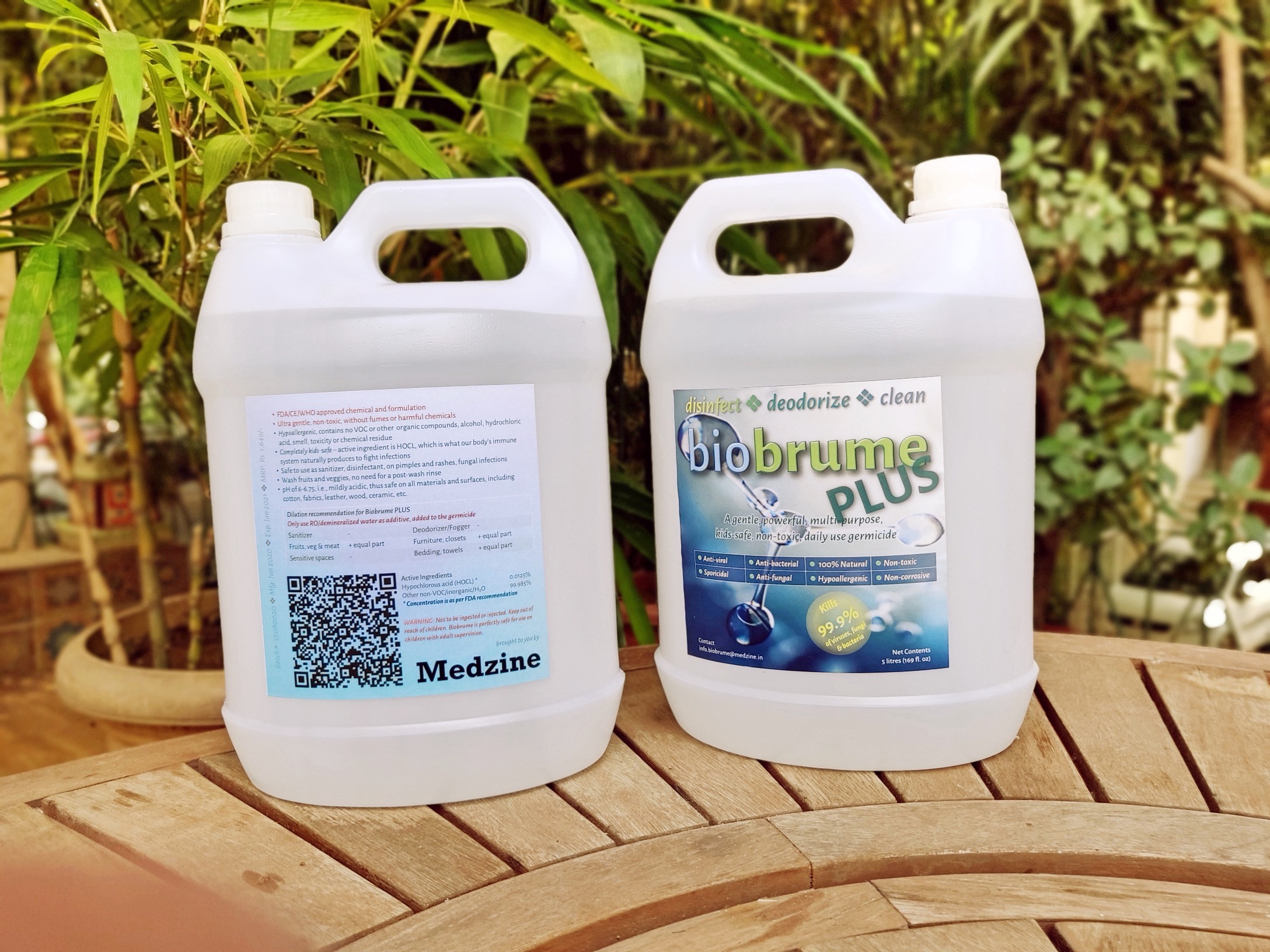 Biobrume PLUS 5l germicide is a bulk-packaged disinfectant. This bulk package allows buyers to save money. Biobrume PLUS can be diluted to up to 1.5x and still be guaranteed to kill 99.9% germs, viruses and microbes within 60 seconds of spraying on skin or other surface. The product has a shelf half-life of 9+ months.
Th germicide can be directly used as a general disinfectant, and even as a sanitizer for hands, face, mouthwash, on surfaces and other areas with moderate use. It's completely natural, safe and contains no organic or toxic chemicals. It's formulated to exacting international standards approved by international organizations. Perfect as a refill for Biobrume +PRO bottles, no dilution needed.
You can book an order here!
Size

5000 ml

MRP

Rs 1,649/-

Bulk Discount

10% for > 50 litres, 20% for > 250 litres

Primary Use

General disinfectant in commercial and professional settings